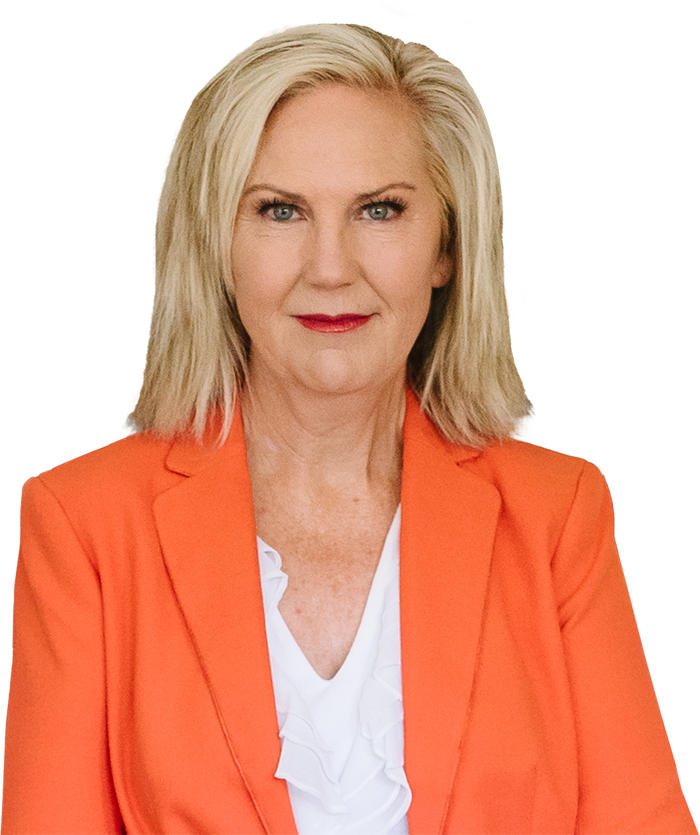 About Robbyn Battles
Robbyn Battles has been in the real estate business for more than 30 years, and for her, "The business just gets better and better!" Born to parents who are both real estate professionals, Robbyn grew up in the industry. Spending much of her childhood in their office, at 13 years old, she was already assisting agents in their company. When her parents transitioned to building custom homes, she took the reins of their real estate business, and the rest is history.
Robbyn is a Certified Senior Specialist and a Certified Luxury Home Marketing Specialist. She's also ranked among the Top 1% of Agents in the US in 2022 by RealTrends. Another item on her long list of accomplishments, she was appointed by the LA County Supervisor's Office as a Commissioner on the LA County Tax Appeals Board.
Consistency and knowledge are the secrets to Robbyn's successful career. She doesn't believe in resorting to gimmicks in order to land clients. Her creativity stems from her decades of experience in the business; that's why she still revels in closely monitoring the market to adapt to new developments and trends. She has the advantage of longevity combined with a welcoming approach to ever-evolving technology. And all this hard work is for the benefit of her clients, who will always be her top priority.
Robbyn is committed to your business and your community. She volunteers her time helping senior citizens, maintaining a community garden project as well as helping several non-profits. During the holiday season she is responsible for the annual La Crescenta Christmas tree lighting ceremony, a tradition she started 7 years ago.
When it comes to dealing with clients, Robbyn is organized, data-driven, and believes in "Luxury Lived." This means everybody has their own idea of what luxury means, whether it's a 10-bedroom mansion or a quaint front porch overlooking a small garden.
Despite her perpetually busy schedule, Robbyn engages in plenty of community service. Married for 33 years, she has a 23-year-old daughter that is an exceptional hair color stylist. Her idea of unwinding is either playing with her 74-pound Sheepadoodle named Dasher, exercising, or enjoying the company of friends and loved ones over good wine and great laughs.
-Robbyn Battles
What Our Clients
Are Saying

""Robbyn is the consummate professional who knows everything there is to know when it comes to real estate! Whether you are buying or selling a home, she is who you need on your team. We have sought her expertise on several occasions, and we were so thankful she represented our son & daughter-in-love in the purchase of their home! With so many details to consider, she had every one of them covered. Robbyn is so much more than "just an agent"!
"
"Robbyn Battles is a "Power House" Professional Agent. Our friends have used her and had incredible results. She is one of the Top agents in our area for a reason. We Sold our Home in days and Purchased a new home 24 hrs after seeing it. It was not money !! It was technique and ability to reach out to the seller with a great offer and powerful letter. Negotiating, yes there was definitely that going on with selling our home. You see her fliers every month coming to your home, yes 4- 6 home sales a month. You wonder why we use Robbyn Battles and refer her to everyone we know. The proof is in the Pudding. Friendly down-to-earth patriot, family woman, mother, and huge dog lover. Such a pleasure doing business with Robbyn & John hart Real-estate. Your new friend & most appreciative customer, - The Wilson Family"
"Robbyn stepped into a big mess trying to wrangle four estranged and squabbling family members into a cooperative effort to get a fixer-upper sold. With admirable patience and grace under pressure, she managed to get the property sold for us fairly quickly despite multiple issues with the house. She was terrific and a pleasure to work with. I recommend her highly!"
"Robbyn was absolutely amazing! From start to finish she made the process of buying my first home as seamless as possible. She really took the time to get to know me and understand what I was looking for and what would be the best fit for me. She was fantastic at negotiating the offers and working with a very difficult seller's realtor. Robbyn worked extremely hard to make everything come together. Overall, great experience with Robbyn and I would highly recommend her to everyone! Thanks so much, Robbyn for all of your help and getting me the exact home I wanted!"
"Robbyn Battles did the impossible. She prepared the house, listed it, advertised it with teasers, and planned an Open House in less than a week. She found the buyer at Open House and sold it that day for full price. The sale closed early and she even helped us pack and get out. Robbyn went above and beyond accomplishing everything we needed within the time span we had, ONE week! Working with her was enjoyable. Would recommend her to anyone needing expertise in buying or selling their home! She is the real deal and a great deal maker."
"As a real estate agent myself I would not trust anyone else to represent me. Robbyn handled both the sale and purchase of our new home. She is very knowledgeable, experienced and will get you top dollar for your listing. We were impressed with her marketing skills and negotiating skills. She is honest, trustworthy, and always looks out for her client's interests. She takes pride in her work and is very professional. Robbyn took care of us all the way through. THANK YOU!"
"We met with four amazing real estate agents to sell our house in Southern California and selected Robbyn because of her experience in the neighborhood and her direct approach. Time proved us right. During the process, Robbyn was always courteous, responsive & very friendly. She was able to sell our house in 16 days while other houses in our neighborhood were on the market for weeks. Thank you, Robbyn."
"It was a pleasure working with Robbyn. She genuinely cares about getting your ideal "new home ". We had to sell our house quickly to close on our new one; let's just say Robbyn worked her magic. Within 24 hours of the first open house, we had several offers and it was sold. Robbyn is knowledgeable and is respected in the real estate industry. She worked very well with my lender and we closed on our new property timely. To me, Robbyn started as my real estate agent and now she's a friend. My experience was so positive that I have referred Robbyn to my close friends and family."
"I cannot over-emphasize my amazement at finding a realtor that actually worked for me on the deal and negotiated down the price of the property, even though she would be getting a smaller fee on the transaction. Robbyn has integrity and was honest with us concerning the points of the deal, whether we wanted to hear it or not. It gave us the necessary information to make the right decisions for us. We now live in our dream home at a price that we could afford. She not only earned her fee but our loyalty and respect. Thank you, Robbyn. You are a gem!"
"I asked a friend if she knew of a good realtor, and she recommended Robbyn Battles. I am so glad we took her advice. Robbyn was able to sell our property very quickly. She took care of all the details, and she made it very easy. I appreciate her expertise and every aspect of the sale of the property went very smoothly. I would not hesitate to recommend her to someone looking for a good realtor."