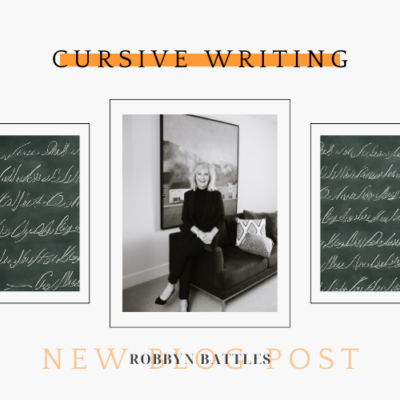 In a world rapidly embracing digital technology, California has taken a distinct step by enacting a law that ensures students are taught the art of cursive writing. Governor Gavin Newsom signed Assembly Bill 446 into law, thereby mandating the teaching of cursive writing across the state. Assembly Bill 446, also known as AB 446, introduces a significant amendment to the state's education code. It specifically states, "instruction in cursive or joined italics in the appropriate grade levels," focusing on students in grades one through six.
The Relevance of Teaching Cursive
The bill was authored by Assemblywoman Sharon Quirk-Silva, D-Fullerton, a former public elementary school teacher. Legislators sent the measure to Newsom's desk on Wednesday, Oct. 11.
Although cursive handwriting writing instruction is already part of the California educational standard, Quirk-Silva said the implementation of the curriculum varies greatly from classroom to classroom.
The bill does not require a specific grade in which teachers would have to teach cursive handwriting but does require teachers to be intentional about including cursive instruction in each school grade from first through sixth grade.
Quirk-Silva said the main goal of the bill is to give students the ability to read in cursive as well as write it. She said most historical records, such as diaries, letters, ledgers, and other documents, were written in cursive.
"A lot of the historical documents going back two or three decades are actually in cursive," she said. "I went on 23andMe looking for some family records and they were all written in cursive."
AB 446 was joined together with two additional education bills that mandate instruction on climate change and mental health in the first through sixth grades.
A National Trend
While California is the most recent state to reintroduce cursive writing into its educational standards, it is not alone in recognizing its value. Seventeen states in the United States have already enshrined laws requiring the teaching of cursive writing. This nationwide trend underscores the enduring significance of this timeless skill.
A February 2022 report from the National Education Association says 21 states require cursive in public school curriculums.
Cursive writing: a bit of History
Cursive writing has a long history, tracing back to the days of quill and ink, and was once a staple in American education. However, with the advent of technology and digital communication, many schools moved away from teaching cursive to focus on skills considered more relevant to the modern world. The trend is recently reversing; at least 17 states have passed legislation requiring that cursive be taught in schools[5]. Proponents argue that learning cursive helps students with fine motor skills and is necessary for signing legal documents[1]4]. On the flip side, some educators question its place in an already packed curriculum and suggest it's no longer as vital in a digital age[2]3]. Whether considered an essential skill or a dated practice, cursive writing has become a topic of debate in educational circles.
🌐 Sources
Sources: The Hill
Link to full article