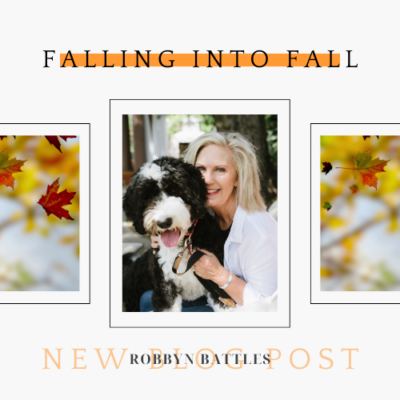 As the leaves begin their colorful descent and the scent of pumpkin spice fills the air, it's time to embrace the cozy charm of autumn in your home. But when should you start adorning your space with all things fall? The age-old debate rages on, with some eager to dive into the autumn decor as soon as September arrives while others hold out until the calendar officially turns to October. Whichever camp you belong to, this guide will help you seamlessly transition your home from summer to fall, offering tips from seasoned interior designers and stylists who know how to strike the perfect balance between warmth and style.
Start Outside: Begin your fall decorating by giving attention to your outdoor space. Tidy up your plants and consider year-round appeal when landscaping. Incorporate trees like the Katsura and curly willow trees for fall beauty.
Take the Layering Approach: Instead of a complete makeover, gradually transition to fall decor by adding elements like wreaths, pillows, and throws. This approach allows you to pace yourself and enjoy the process.
Make Small Swaps: Change your tabletop decor from summer to fall with a neutral foundation and seasonal items like gourds, pumpkins, and flowers in shades of purple and deep red. Add texture with wicker placemats, decorative pumpkins, and rattan dining chairs.
Switch Out Textiles: Introduce warmer tones and cozier fabrics for fall with knit blankets, cushions, sheepskins, and candles. Neutral palettes can create a cozy Nordic retreat look.
Save Real Pumpkins for October: Decorate with real pumpkins starting on October 1 to ensure they last through Halloween and Thanksgiving. Cooler temperatures help preserve them, and carving them can speed up decay.
Update Your Display Throughout the Season: Keep your pumpkin display fresh by making small changes between October and Thanksgiving. Use fun-colored, painted pumpkins for Halloween and transition to more natural-colored ones in November.
Your Home, Your Rules: Ultimately, the timing of your fall decorating is up to you. Choose live or artificial decor based on your preferences and the availability of seasonal items. Embrace the natural autumn feeling when it inspires you.
Ultimately, choosing when and how to decorate your home for fall is personal. Whether you're an early bird eager to usher in the season or someone who enjoys the subtler, natural cues of autumn, remember that your home is your canvas. Let it reflect your unique style and embrace the magic of this enchanting season. So, sprinkle some pumpkin spice, add those cozy textiles, and make your home a warm and inviting haven for fall. Happy decorating!