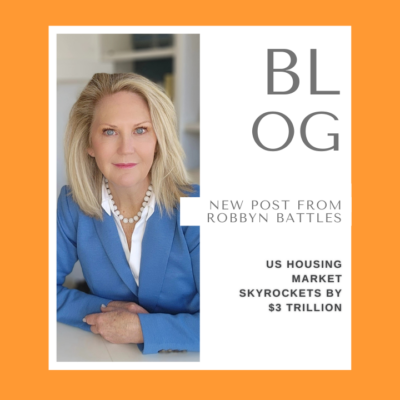 🏠💰 Mind-Blowing Rebound! US Housing Market Skyrockets by $3 Trillion! Unbelievable Stats Revealed!
📈 The United States housing market bounces back with a jaw-dropping recovery, reclaiming nearly $3 trillion lost due to surging mortgage rates and low inventory-driven price hikes, as unveiled by a groundbreaking analysis from Redfin.
🏡 Key Statistics:
Record High Worth: The total value of US homes skyrocketed to an astonishing $46.8 trillion in June, surpassing the previous all-time high of $46.6 trillion set just a year prior.
Full Recovery: Thanks to the data's revelation, the housing market has phenomenally regained the staggering $2.9 trillion it lost between June 2022 and February 2023.
Sustained Home Values: The 30-year fixed rate mortgage emerges as the unsung hero, keeping home values afloat. The pandemic-era deal of a 3% mortgage rate for 30 years locks in homeowners, safeguarding values.
Inventory Struggle: A tight housing supply fuels intense buyer competition. A scarcity of listings forces buyers to fight over a limited pool of homes, thereby shielding home values from nosediving.
West Coast Tech Hubs Hit: The tech-driven hubs on the West Coast and pandemic boomtowns experienced significant drops in home values. 11 out of 32 areas bucked the trend, facing declines in California and Texas.
Stunning Declines: Austin takes the lead with a whopping 9.6% year-over-year decline in home value, followed by Oakland at 8.7% and Seattle at 8.1%.
Affordable Markets Thrive: Unexpectedly, budget-friendly markets make a triumphant rise. Little Rock, Arkansas rockets up by 8.8% year over year, joined by Camden, New Jersey (8.7%) and Milwaukee (8.5%).
Discover the mind-blowing numbers and unparalleled recovery driving the US housing market towards new heights! 📊🚀